Our Story
How We Met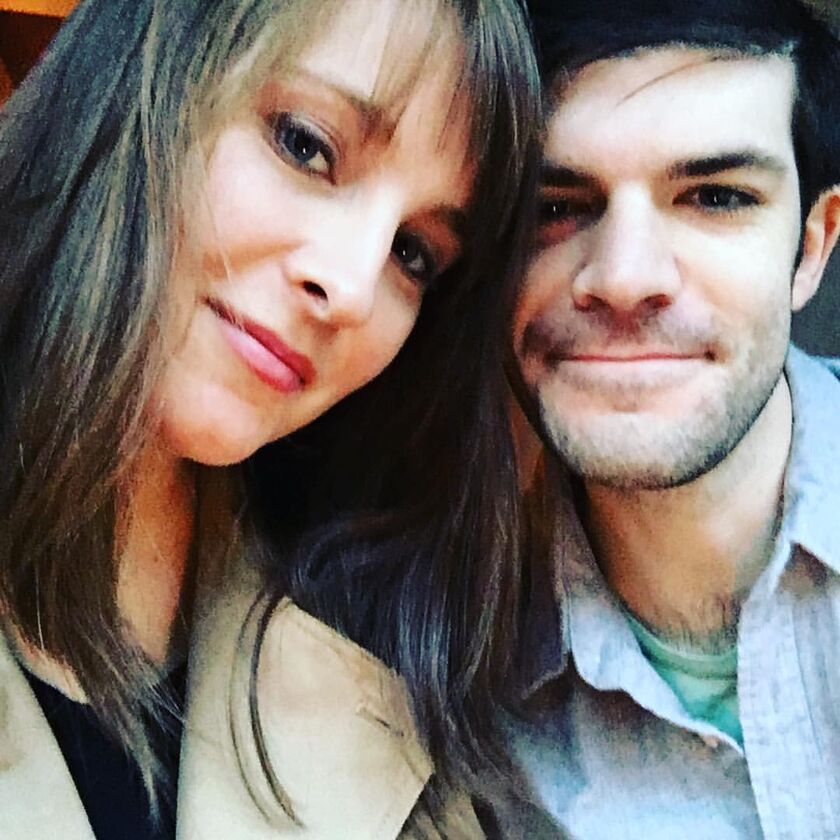 We met in the way many couples do these days, through a dating website. Specifically, it was called "How About We" (and we're not sure it still exists)—the idea was to suggest a possible date, such as "how about we go for a long walk on the beach?" Rebecca, sweet and earnest as she always is, used the tagline, "How about we go to the Brooklyn Botanic Garden?" Scott, not willing to take this whole "dating thing" too seriously, went with, "How about we don't, and say we did?"
Rebecca clicked "Like." Scott messaged her. They met for coffee a few days later. The rest is history.

Poets' Walk Proposal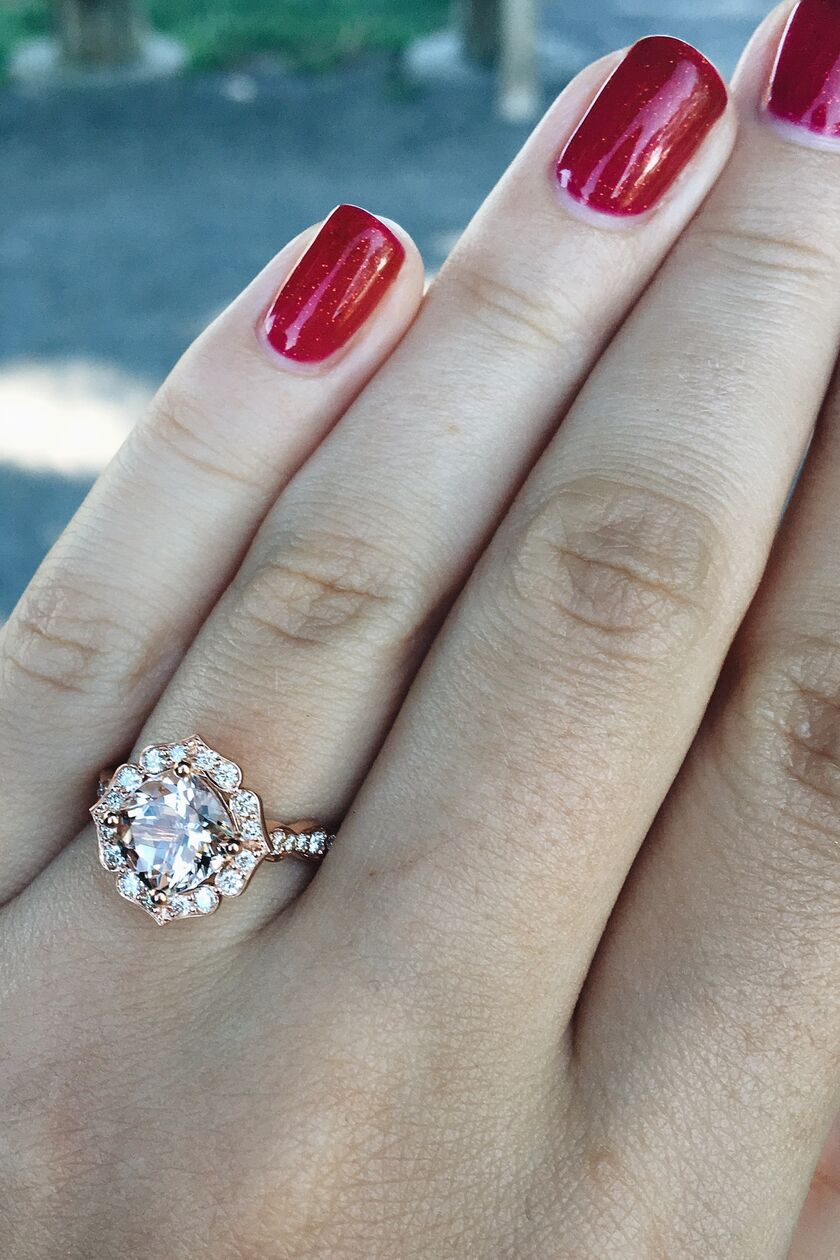 Scott's Perspective: About a year into our relationship, Rebecca and I took a day trip to Woodstock, N.Y. On our drive up, we stopped at her alma mater, Bard College, and later visited a wonderful park called Poets' Walk, which overlooks the Hudson River. Rebecca already had an emotional connection to the park, and on that day I gained an emotional tie of my own. When I decided to propose a few years later, I knew it would have to happen at Poets' Walk, so I planned accordingly.
Rebecca's Perspective: Scott and I planned a trip to the Hudson Valley to stay in the Spruceton Inn, which is a bed and bar in the Catskills. As we were thinking about places to go and things to do, I suggested we stop at a brewery on the drive up from Brooklyn. To this suggestion, Scott immediately and sheepishly said we should go to Poets' Walk. From there and because we had been talking about marriage, I had an inclination that he might propose. (I planned my manicure accordingly.) Poets' Walk has a special place in my heart because of its connection to where I went to college and because of its panorama views of the Hudson River and Kingston-Rhinecliff Bridge. Scott got down on one knee in the Summer House gazebo near the water and I said yes.
Jasmine's Perspective: Meow. Hiss. Rebecca came home and showed me her ring. I rubbed my head on her hand. She pet me. I flopped over and she pet me some more.

The Wedding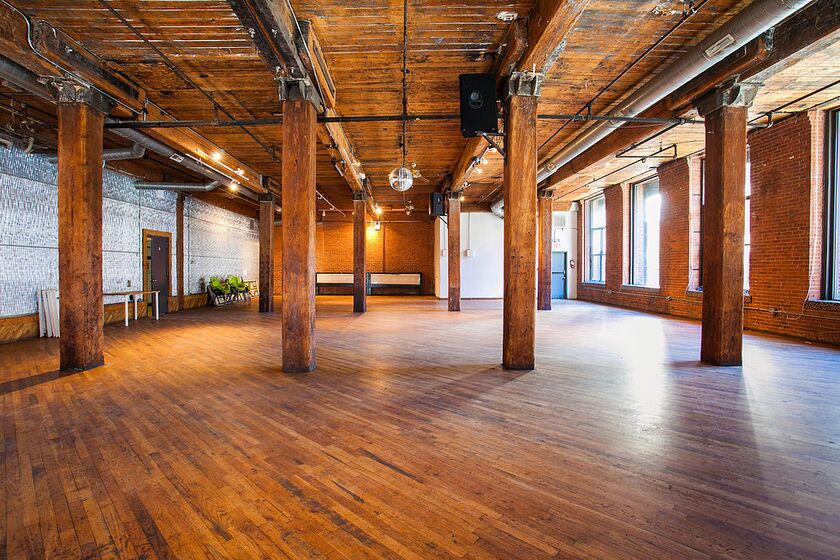 Saturday, June 2, 2018
4:30 PM
Attire: Garden Cocktail
Ceremony and Reception
The Dumbo Loft
155 Water St, Brooklyn, NY 11201, USA
The Dumbo Loft is located at 155 Water Street in the Dumbo neighborhood of Brooklyn. Google Maps link here.

Built in 1891, the renovated The Dumbo Loft is an event space with high ceilings, beautiful wood columns, hardwood flooring, and exposed brick walls. The loft's large windows overlook the interior of the magnificent district of DUMBO with original cobblestone streets. The Manhattan Bridge archway and Brooklyn Bridge park are only a few steps away making for a picturesque setting where Rebecca and Scott will start their lives together with family and friends at their sides.
Day After Brunch
Day After Brunch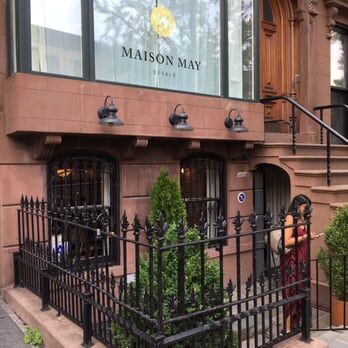 Sunday, June 3, 2018
11:00 AM
Maison May Dekalb
246 Dekalb Ave, Brooklyn, NY 11205, USA
We will be having a Day After Brunch in our Brooklyn home neighborhood of Clinton Hill from 11am-2pm. You can take a inexpensive/quick cab/taxi/Uber/Lyft ride or walk there in about 20-30 minutes from Downtown Brooklyn where the three main hotels are located. There is no pressure to come, but please let us know via email, text or using the RSVP button below if you are attending! We hope to see you there!
Wedding Party
Miranda Chadwick - Matron of Honor
Miranda is Rebecca's twin sister. They shared a womb!
Kristy Noel - Bridesmaid
Kristy is Miranda's wife. Rebecca would go as far to say that she likes Kristy more than Miranda.
Sylvia Naples - Bridesmaid
Sylvia went to Bard with Rebecca. Once upon a time, they both lived in a dorm called Tewksbury.
Rebecca English - Bridesmaid
Rebecca went to Bard with Rebecca and calls her "Chad." Once upon a time, they shared a house in Tivoli, NY.
Caroline Bostock - Bridesmaid
Caroline is Rebecca's cousin. She played a special role in Rebecca's engagement ring.
Robyn Hjermstad - Bridesmaid
Robyn went to grad school with Rebecca and Rebecca later adopted her cat Jasmine.
Maggie Dabbs - Bridesmaid
Maggie went to high school with Rebecca. Maggie and Rebecca like to call each other "Mag Dab" and "Reb Chad."
Ellie Hardy - Flower Girl
Jason Oberholtzer - Best Man
Jason went to Hamilton College with Scott and the two shared apartments, rough patches and remarkable periods of personal growth during their many years together in Brooklyn and Cambridge.
Cody Westphal - Groomsman
Cody was Scott's freshman year roommate in college and they managed to become long-term friends despite Scott's unwillingness to speak more than five words at a time for the first month of knowing each other.
Dan Chandler - Groomsman
Another of Scott's closest college friends, Dan and Scott have bonded in recent years over a shared love of Jeopardy.
Dan Cosgrove - Groomsman
One of Scott's oldest friends, Dan for many years has been a workout pal, professional sounding board and overall positive influence.
Bill Cosgrove - Groomsman
Another of Scott's oldest and closest friends and arguably the quieter and calmer of the Cosgrove twins. Bill and Scott shared many good times starting in middle school and, after college, both lived in the DC/Baltimore area, where they shared excellent meals and drinks.
Jake Smith - Groomsman
Scott and Jake met, officially, behind the scenes of stage productions by the Central Middle School drama program (Scott's still not mad at Jake for ditching the tech crew to star in the 7th and 8th grade plays). They've driven through many, many states together, gone to many baseball games and have a shared affection for Bob Seger.
Steve Sacchetti - Groomsman
Steve and Scott have known each other for nearly 20 years, have dodged 4th-of-July fireworks together, barely passed a lifeguard course in high school and spent many late nights discussing life and love.
Lucas Flaherty - Usher
Scott's oldest nephew and a lego-building whiz.
Neal Flaherty - Usher
Scott's most talkative nephew.
Shea Hardy - Ring Bearer
The youngest of Scott's nephews and a lover of trucks.
#FlazChadJazz
Our Wedding Hashtag!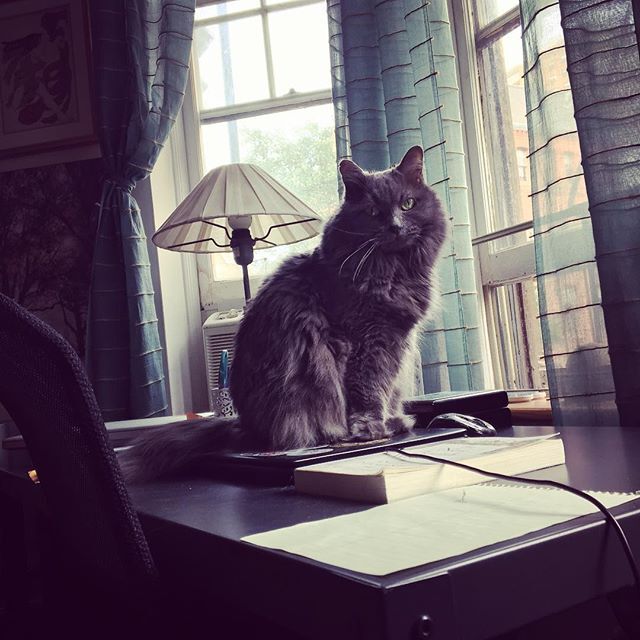 Our wedding hashtag is #FlazChadJazz! It is a compilation of Scott's nickname "Flaz," Rebecca's nickname "Chad" and our cat Jasmine's nickname, "Jazz." Tag all the social media's!